Have you ever wished to have that perfect white shirt in your closet, or those flawless black jeans that just fit with anything. Well I've searched for you and I want to share what I have found! These are the basic items you need in your closet!
The White Tee: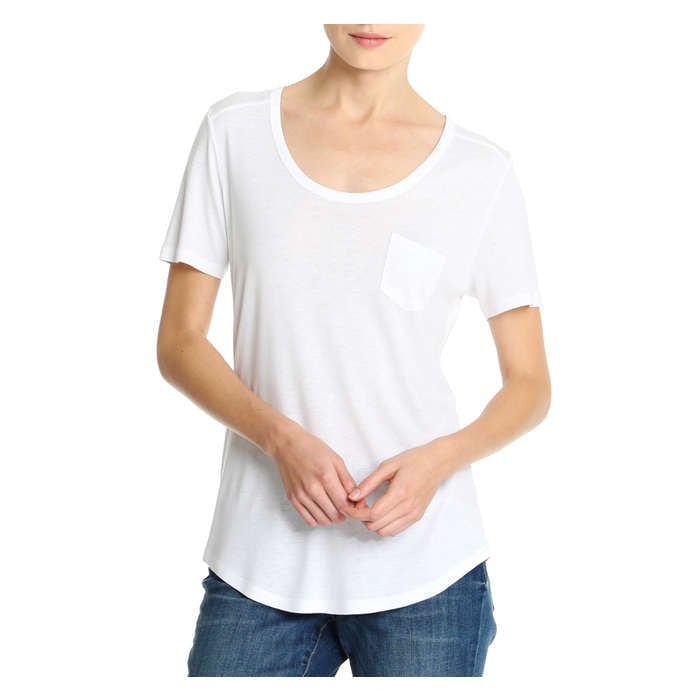 This is the perfect soft white shirt you absolutely need! I promise you will not struggle when you wear this shirt. It goes with anything and it is not see through. I recommend wearing a beige, black or white bra, nothing with color unless your intention is to show it off. Other than that this top you were searching for! The sleeves are longer than most Tees so when you wear it your arms will look slimmer.
Click below to take you to the perfect-T:
The Skinny Black Jean:
If you already know from my previous posts, one of my favorite brand of jeans are Levi's. These black jeans are legit! They make your butt look nice and plump. Although they're not stretchy, these babies will last you a long time. I suggest when you wash them do not use fabric softener and wash with similar dark colors. Also, it is best if you don't wash them often – for example, if you wear them one day and didn't do much through the day then fold them up and wear them some other time. Of course if you did go all out that day/night and you think they need a wash then throw them in!
Here is the Link Below:
The Nude Heel: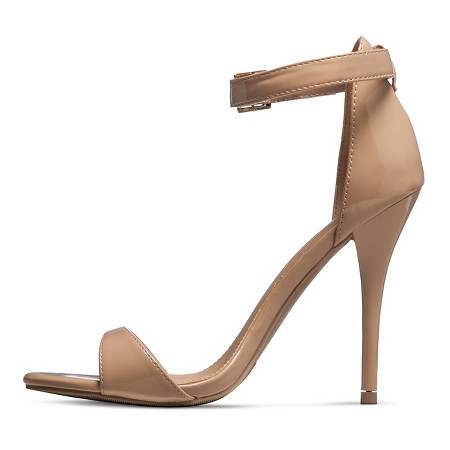 This is an all time favorite color, it goes with anything and this style has basically come back from the 90's. I love this style of heel, it is so dainty – and yet you can make it feel edgy. This pair is from Target and ever since I went to try them on I knew I had to have every color! This is my all time favorite shoe, the fit is perfect and the heel is super secure and it is true to its size.
Want them?:
The LBD:
This is a must have dress, you may have heard of many little black dresses but this one is the one. It fits your body like a glove, it is slinky so your curves will be shown off. Usually with these types of dresses I end up wearing Spandex underneath to help keep everything secure and tight. I got the inspiration of wanting this dress from watching  Jennifer Aniston, on F.R.I.E.N.D.S.
Click the link below:
The(not so short)Short
Have you ever looked for that descent white short, well look no further. This is the perfect short for summer it can make any outfit look chic. I have looked high and low for a white short that is not super short, since I do have some thick thighs – finding shorts can be tricky. This is the right length and not so see through, and they are super comfy.
Try Them:
Glam Sandal
Ever since my first pair of ZIGIsoho sandals I could not stop wearing them. I love that they are very boho, yet super chic. These are my favorite style of sandal, they're comfortable and still very stylish.  I promise, your day will be filled with compliments!
Compliment City Right Here:
These are just a few basics for the Summer Style's, I promise you will love every piece – Let me know if you tried it already and what you think, or if you already bought it – comment below! I also love to know more of your favorite essentials for the summer!
Hope I inspired you ❤